Instagram plugin – Instagram for Cornerston
August 9, 2018
top ad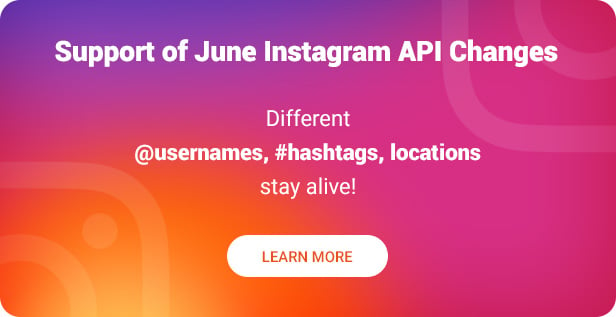 InstaShow is a Premium Instagram Feed Cornerstone Extension for sharing photos from one of the most popular social networks in the world. We strived for user-friendly UI and fascinating customization to introduce the most flexible Instagram Feed for Cornerstone.
Millions of profiles, infinite number of photos and the aspiration for getting new followers are reasons why Instagram becomes a place for brand and self-promotion. InstaShow will be the perfect plugin for such purpose!
This version of Instagram feed is developed specially for the new Page Builder Cornerstone. Just drag & drop InstaShow element in the builder and see the result at one stroke. With Cornerstone installation of the Instagram feed is the work of a moment!
Customization of any plugin is a corner stone for the best experience on your website. That's why you will be able to change whatever you'd like in InstaShow.
60+ adjustable parameters for estimating true power of our feed. Don't hesitate to play with all of them!
InstaShow Cornerstone Extension – Amazing Look for Your Images!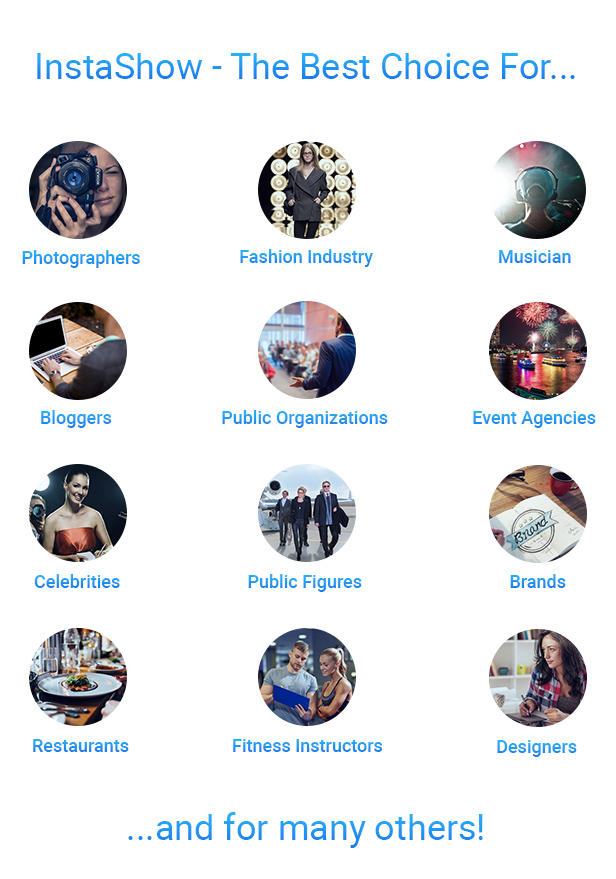 What our customers say about InstaShow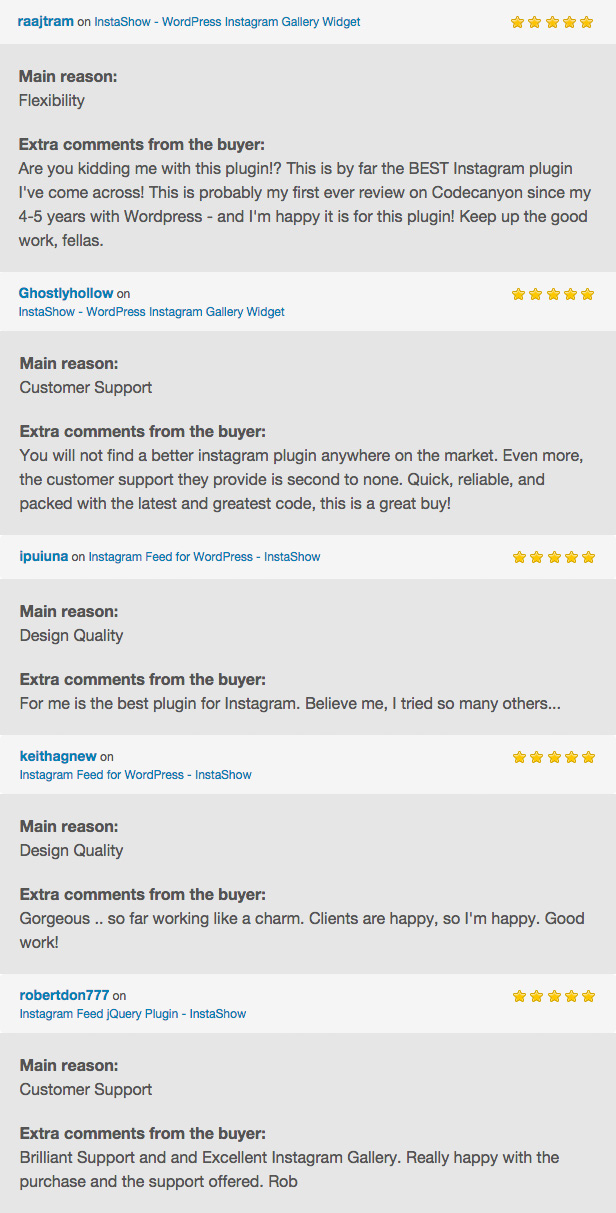 Support, Questions and Offers
Our support team is ready to answer on any kind of questions.
Do not hesitate to ask – we will figure out how to help you!
  More plugins by Elfsight


  Change Log – new version 1.3.8 is available for download
## May 23, 2018 – Version 1.3.8
### Fixed
 * API XSS issue
 * Data cache issue
## April 19, 2018 – Version 1.3.7
### Fixed
 * Fixed the issue with limited images display, caused by the latest changes in Instagram
## April 11, 2018 – Version 1.3.6
### Fixed
 * Fixed the issue with limited images display, caused by the latest changes in Instagram
## March 26, 2018 – Version 1.3.5
### Fixed
 * Thumbnail loading issue
## March 14, 2018 – Version 1.3.4
### Fixed
 * Hotfix for Instagram changes
## January 12, 2018 – Version 1.3.3
### Fixed
 * Hotfix for Instagram changes
## June 30, 2017 – Version 1.3.2
### Fixed
 * Fix for Instagram update
## July 27, 2016 – Version 1.3.1
### Fixed
 * Missing photos by hashtags issue
 * API SSL certificate verification issue
 * API timeout issue
 * jQuery 3.1.0 compatibility issue
 * Bug with comments option in the popup info
## July 12, 2016 – Version 1.3.0
### Fixed
 * API paths parsing issue

### Added
 * Responsive breakpoints option
 * API transport fallback
## June 08, 2016 – Version 1.2.1
### Fixed
 * Hashtags media order bug
 * Hashtags restriction issue
 * Filter option bug
 * Thumbnails display bug 
 * Popup deep linking option bug
 * Needless query param issue

### Added
 * Internal API new transport
 * Old browser prefixes
## May 28, 2016 – Version 1.2.0
### Added
 * New Instagram API requirements support 
 * Loop option
 * Added Korean language
## February 26, 2016 – Version 1.1.0
### Fixed
 * Instagram API response data changes issue
 * Square images fitting bug

### Changed
 * target="_blank" and rel="nofollow" for all anchors

### Added
 * Color options
bottom ad
Source